$33.00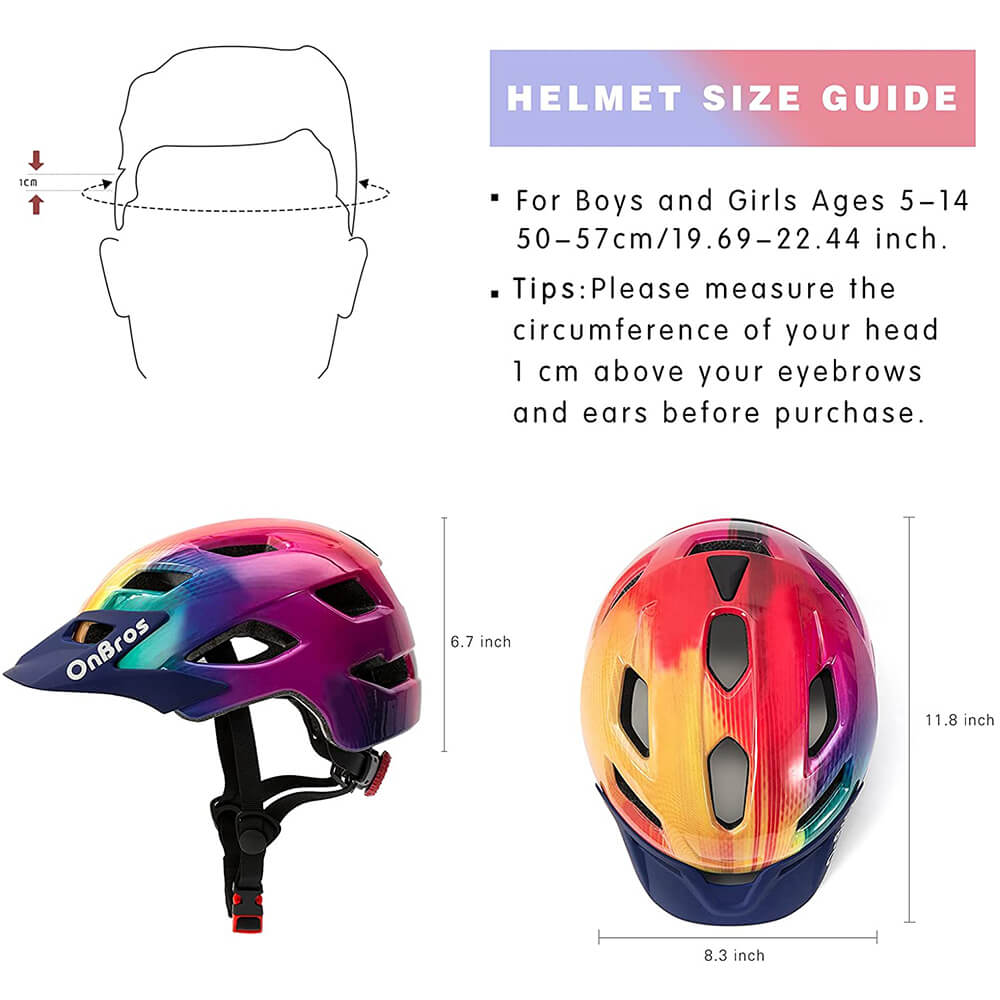 OnBros brightly colored helmets make your child the center of attention

4 Color: Rainbow / StarBlue / OceanBlue / Color focus

Head circumference Size: 50-57cm / 19.65 - 22.45 inch
Recommended Age: 5-14 Years Old

High-Quality and Lightweight Design: The OnBros Kids Bike Helmet is a high-quality helmet made with a lightweight ABS shell and an EPS foam liner for maximum safety and durability. The helmet is very lightweight, weighing approximately 280 grams, which allows children to stay comfortable during a range of outdoor activities without feeling heavy or uncomfortable.

Ventilation System for Reduced Weight: The helmet features multiple ventilation holes that allow air to flow through, keeping children's heads cool and comfortable. This ventilation system helps to reduce the weight of the helmet.

Secure and Adjustable Fit: The helmet is adjustable with a range of 50-57CM (19.65 - 22.45 inch), ensuring a secure and comfortable fit for children of different head sizes.

Versatile Outdoor Protection: Suitable for a range of outdoor activities, including biking, skateboarding, mountain biking, scooter riding, and road cycling.

Helmet for Bicycle with Removable Visor: The girls and boys bike helmet has a removable visor that can be removed at any time to suit your needs.