$36.00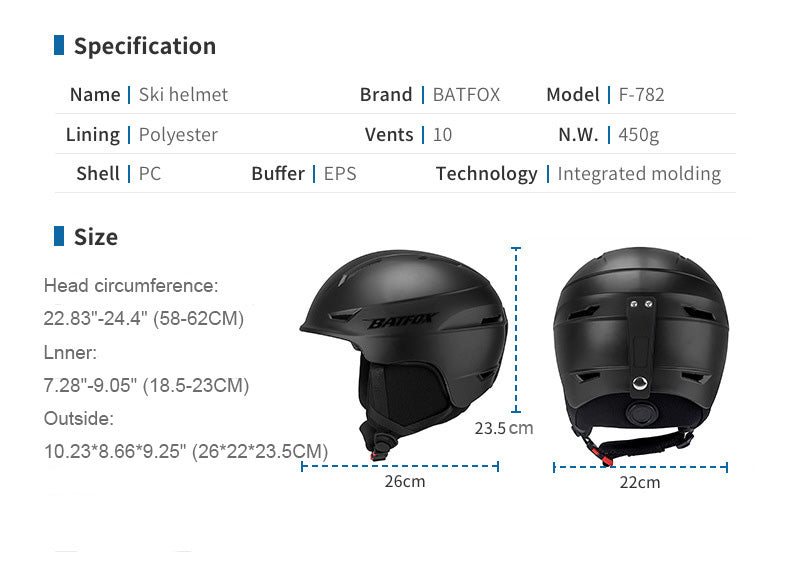 Batfox Open Face Electric Bicycle Helmet Feature:

Head circumference: 22.83-24.4 inch (58-62cm) Adjustable

CERTIFIED SAFETY. This helmet has undergone intensive safety tests. It fully complies with EN1077 and ASTM safety certified standards.

SUPERIOR PROTECTION. Two reinforced layers providing superior protection from the inside out. The external cap that made from strong ABS material provides superior protection from outside, the inner shell that made from high quality EPS foam absorbs shock by your head from inside.

VENTILATION. Adjustable venting lets you control airflow to suit the ambient temperature. Vents draw fresh air in the front and pull moisture out the back, which helps to keep goggles clear and aid in maintaining a balanced and comfortable climate all day long, and it's a way to allow your helmet to be suitable for a range of weather conditions, so it's a versatile choice for exploring different ski locations!

SIZE ADJUSTABLE. Size adjustment dial for a perfect fit. By turning the glove-friendly dial with your thumb, the semi-flexible shell either expands or closes around your head. For most head shapes it gives an absolutely fantastic fit.