$109.00 $130.00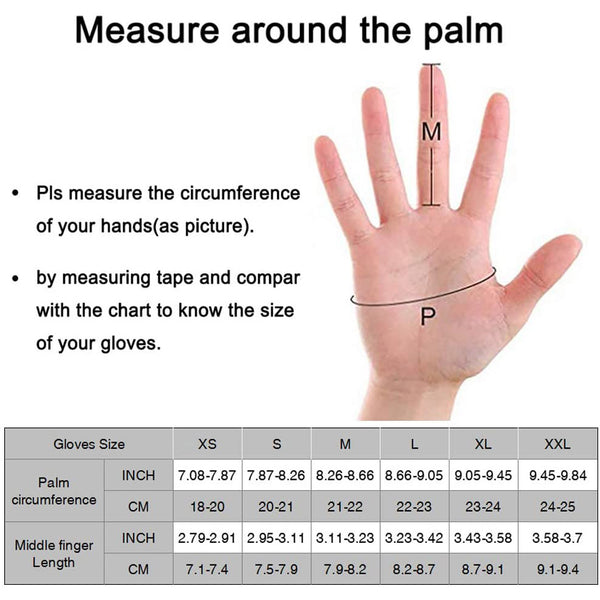 This savior thin heated gloves surface is made of light and smooth lycra material, and anti-skid silicone material is added to the palm, which is suitable for carrying on all kinds of work. Soft velvet lining, even if you wear it for a long time, you won't sweat.
Savior Thin Heated Gloves Feature:
✔Thin and soft breathable material, comfortable and resilient lycra, no difficult for writing and typing
✔Anti-Slip silicone palm take better grip and keeps your tools and devices in hand to avoid accidentally taking off
✔This heated gloves can be worn alone or as a heated glove lining.
✔Superior heating elements, upgraded far infrared fiber heating elements covers whole back of the hand, fingers and finger tips. Warmer than ordinary battery heating gloves on the market. Especially the fingertips can give you more warmth, it can be stimulate your hands blood circulation.
✔The index finger and thumb have touch screen function.
✔It can use for heated typing gloves heated driving gloves or other working or sports activities. And it also suitable Raynaud's, bad circulation, stiff joints. Say goodbye to cold hands.

Note: Because it is thin, so it easy to lose heat and is not suitable for alone use in very cold weather in a long time. If you want to keep warm enough in the snow for a long time, please choose the medium thickness heated gloves or heated leather gloves.

Usage Instructions:
Always remove the batteries from your gloves when charging
Charge your batteries at room temperature for 4 hours prior to first use
The LED light on the charger will illuminate RED while charging.
The LED light one the charger will illuminate GREEN when Charging is complete.
Carefully connect the power wire inside the glove storage pocket to the battery.
Position the battery inside the glove pocket and seal up the pocket.

Wash and Care
Remove batteries from gloves when being cleaned and stored
It better clean gloves by hand, but if you want to wash by machine, make sure put it in to wash bag.
Don't machine dry
Don't bleach and iron
Don't dry clean
Air dry gloves lying flat

Package Included
1 x thin electric heated gloves (1 Pair)
2 x 2200MAh Li-ion Battery
1 x Adapter Charger
1 x User Manual
1 x Carry Bag

Guarantee
30-day return and exchang
180-day Limited Warranty on heating elements and batteries.
Click And Purchase Extra Batteries
Click To Purchase Savior Heated Socks